On July 9, 2016 TCCOC hosted a feeding at Franklin Square in downtown Washington, DC to celebrate 10 years of operating in the region.
We were able to provide barbecue chicken, sides, dessert, and drinks to approximately 200 hungry individuals, thanks in large part to your generosity.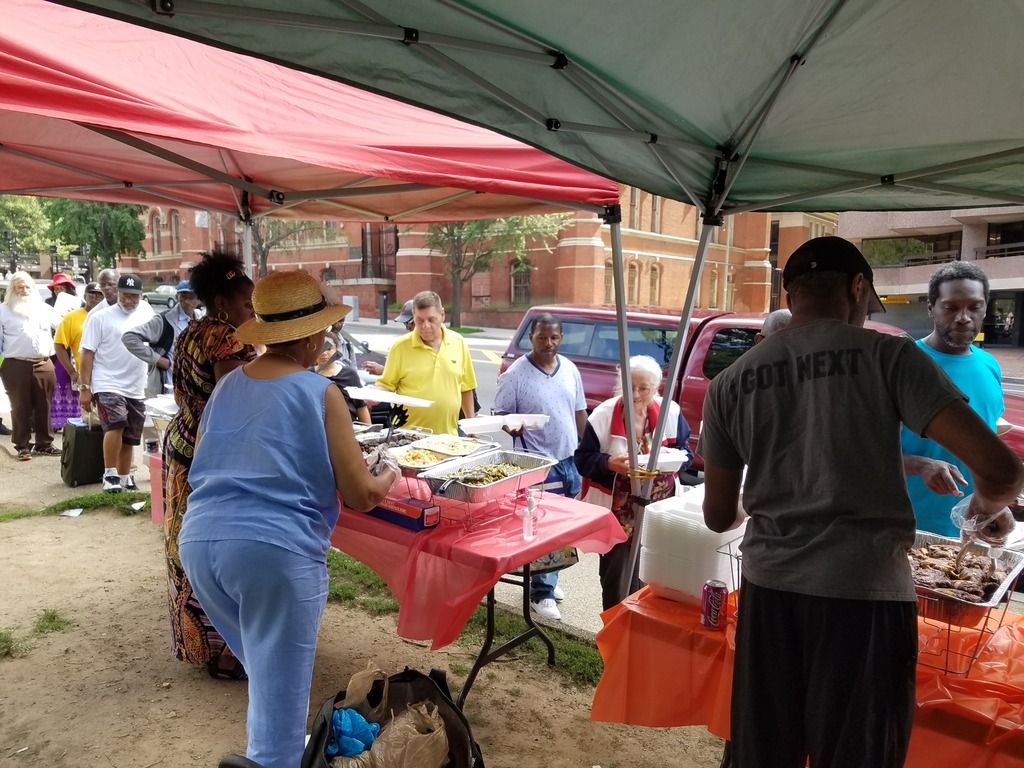 We have been blessed over the past 10 years to have the continued support of local businesses and individuals in our fight to end homelessness and hunger in the Metro DC area and look forward to many more years of partnership.